Lahore
Archbishop Sebastian Francis Shaw has announced that the faithful to attend Masses again next month. He announced in a message after daily Mass on July 31..
Beliefs And Teachings
One thing that many people find difficult to understand about the Catholic Church is the Church's emphasis on Mary. Why would we say "Hail Mary"…
Islamabad-Rawalpindi
Caritas Pakistan Islamabad-Rawalpindi distributed nutrition baskets and psychological support playing educational kits among 23 children. The Covid 19…
The Book of Revelation
In the previous part we explored the origins of Revelation. This part deals with the year in which Saint John wrote Revelation. Revelation dates back to…
Hyderabad-Pakistan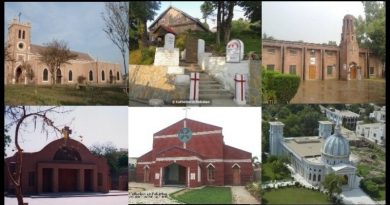 There are 7 ecclesiastical units in Pakistan; 2 archdioceses, 4 dioceses, and one Apostolic Vicariate. This article include all the pictures of all the…
Karachi
Rose Maria Gill only just 13 years of age right now and she did a great job for Christianity, her country and her family, being a Christian she feel proud..
Faisalabad
The events were held in response to the invitation from Pope Francis to participate in the Laudato Si' Week, 16-24 May 2020. The theme for this week is …
Multan
On June 13, 2020 Catholic Diocese of Multan along with Caritas Pakistan Multan Inaugurated St. Peter's Academy for the preparation of CSS special Exams…
Quetta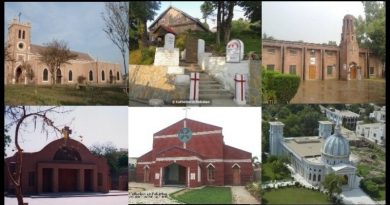 There are 7 ecclesiastical units in Pakistan; 2 archdioceses, 4 dioceses, and one Apostolic Vicariate. This article include all the pictures of all the…