Catholic Diocese of Multan
The diocese is located in the southern Punjab in a central part of Pakistan. The diocese of Multan covers an area of 100,705 km² and comprises the following civil boundaries. In the Multan Division, the districts of Multan, Vehari, Khanewal and Lodhran. In the Bahawalpur Division, the districts of Bahawalnagar, Bahawalnagar and Rahim Yar Khan. In the Dera Ghazi Khan Division the districts of Dera Ghazi Khan, Muzaffargarh, Layyah and Rajanpur.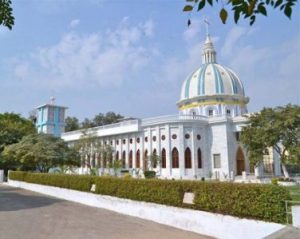 In 1936 some adjacent districts of Multan and the State of Bahawalpur were detached from Lahore to form the prefecture Apostolic of Multan. In 1939 this area was detached from Lahore to become a separate diocese. In 1960 the diocese was divided and Bishop Cialeo moved to Faisalabad as the first bishop of the newly erected diocese of Faisalabad.
Bishop Louis Scheerer was appointed the second bishop of Multan. In 1966 Bishop Louis Scheerer died and Bertrand Boland became the Bishop of Multan diocese. In 1984 Bishop Boland retired and handed over to his auxiliary Bishop Patras Yousaf.
The diocese is a suffragan of the Archdiocese of Lahore.
The diocese is also home to the Pastoral Institute of Multan which serves the Church at a national level.
Ordinaries:
Francesco Benedetto Cialeo, O.P. † (15 January 1937 Appointed – 13 April 1960 Appointed, Bishop of the Roman Catholic Diocese of Lyallpur, in Lyallpur, Pakistan)

Aloysius Louis Scheerer, O.P. † (13 April 1960 Appointed – 27 January 1966 Died)

Ernest Bertrand Boland, O.P. (17 May 1966 Appointed – 20 October 1984 Resigned)

Patras Yusaf † (20 October 1984 Appointed – 29 December 1998 Died)

Andrew Francis (3 December 1999 Appointed – 13 June 2014 Resigned)

Benny Mario Travas (15 August 2015 – 11 February 2021), transfer to Archdiocese of Karachi